MANILA, Philippines – President Rodrigo Duterte cannot claim that the government has no more funds for Filipinos affected by Typhoon Odette, as funds for crisis situations were already allocated in the national government budget, apart from funds from foreign loans.
"How can the President claim that there is no budget available for typhoon victims due to COVID-19 when funds for the pandemic response have been pre-programmed? How can there be no budget when he borrowed trillions for the pandemic, which should have prevented the calamity funds from being touched? senatorial aspirant and president of Bayan Muna, Neri Colmenares, said on Saturday.
Colmenares pointed out that the Philippines had borrowed "trillions" for its COVID-19 response and that funds for the pandemic were pre-programmed in the 2021 national budget.
He added: "This admission of depletion of funds shows how the Duterte administration prioritizes its budget, especially in times of crisis."
Colmenares made the remarks after Duterte said the government was seeking funds for typhoon victims because public coffers were "tremendously depleted" due to the pandemic.
The president said on Friday that aid would be sent to provinces badly hit by the typhoon as soon as he could secure funds for the aid.
But Colmenares said it was "impossible to think that this administration has no more budget for typhoon relief, given that the Philippines is the World Bank's biggest borrower."
He pointed out that the Duterte administration had borrowed heavily and ballooned the country's debt from 5.9 trillion pesos in 2016 to almost 12 trillion pesos.
"Even without the massive borrowing, there is still a disaster fund that spans two fiscal years, with a budget of 20 billion pesos for 2021. What happened to that?" asked Colmenares.
He suggested that the president tap into the budget of his office's intelligence fund and the National Task Force to End the Local Communist Armed Conflict (NTF-Elcac) to begin with.
Detained Senator Leila de Lima echoed Colmenares' suggestion and said the government could have saved money for disaster relief if not for the billions that have been wasted on the so- saying Pharmally scandal, as well as funding allocated to NTF-Elcac.
In a statement, De Lima blasted Duterte's statement that the national government is still looking for possible sources of funding as it has supposedly exhausted all government funds to respond to COVID-19.
—WITH A REPORT BY MELVIN GASCON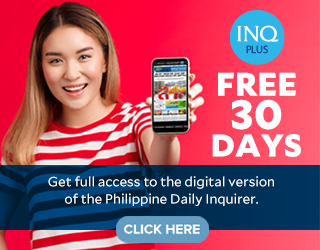 Read more
Subscribe to INQUIRER PLUS to access The Philippine Daily Inquirer and over 70 titles, share up to 5 gadgets, listen to the news, download as early as 4am and share articles on social media. Call 896 6000.
For comments, complaints or inquiries, contact us.